Our Consultants
BENNY CHAN
Based in Shenzhen / Hong Kong, Benny has over 30 years hands-on experience in market development of broadband communication & Cable TV products and services, managing Far East purchasing offices of MNC for fiber optics and consumer electronics, running design, product engineering and quality departments in manufacturing plants of household products, system engineering of defense systems and real estate investment.
Benny has worked in USA, Hong Kong, China and Singapore, traveled extensively and held senior management positions in Asia Pacific. Benny holds Master and postgraduate degrees in engineering and business administration.
---
DR DONALD TAN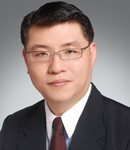 Based in Singapore, Dr Donald Tan is a certified Management Consultant and his focus areas are in management, communication & marketing. He currently sits on advisory panels of Gerson Lehrman Technology Council and Australian-based Tridant.  Dr Tan is also board member for several local companies.  Dr Tan was an examiner for the professional qualification "Certified Professional Marketer – Asia" by the Asia Marketing Federation.
Dr Tan was also the lead consultant for the Spring Singapore/MIS SME Marketing toolkit – a Singapore government initiative to help Small & Medium Enterprise (SME) on how to effectively use marketing in their businesses. In 2011, Dr Tan was appointed the Chairman for the ASTD-STADA Conference Marketing and Branding Sub-committee.  Dr Tan was trained in Intellectual Property Management (IPM) diagnostic methodology by the Intellectual Property Office of Singapore (IPOS) on SCOPE IP.  Dr Tan also addressed the United National Conference on Trade & Development twice and the Commonwealth Secretariat on areas pertaining to enterprise development.
Previously, Dr Tan held senior management positions and was Asia Pacific head of marketing & communication for a SIX Swiss Exchange-listed company and a US NASDAQ-listed company. He was instrumental in driving business growth in Asia and crafting marketing and communication strategies in the region. During his tenure, Dr Tan received many awards and accolades for his contribution in marketing and communications. He was the recipient of several coveted honors including "Outstanding Achievement in Marketing" by the American Marketing Association, "Most Creative Award in Marketing", "Asia Pacific Vice-President Award" & "Key Contributor Award".
Dr Tan holds a doctorate in Business Administration (Marketing) from the University of Western Australia. Dr Tan received his scholarship to pursue his Bachelor of Business Administration, graduated with 1st class honors and was awarded the All-American Scholar award by the United States Achievement Academy.  Dr Tan also holds a Certificate in University Teaching and a Certificate in University Assessment from University of Newcastle, a Certificate in Education Psychology from Nanyang Technological University & National Institute of Education and an Advanced Certificate in Higher Education Teaching from the Singapore Institute of Management. Dr Tan is an Associate Fellow at the Higher Education Academy (UK) and a LEAD Associate Fellow at the Murdoch LEAD Academy.
---
DR DENNIS NG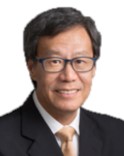 Based in Singapore, Dr Dennis Ng is an External Advisor in Bain and Company. He is also an Adjunct Faculty at the Singapore Management University, Singapore University of Social Sciences and Singapore Institute of Management.
Dennis has 28 years of experience in the payments industry covering the Asia Pacific region.  Dennis was Director for Commercial Solutions for AP in Visa Worldwide.  During his decade long career in Visa he also held roles as Country Manager for Singapore, Brunei, Vietnam, Myanmar, Laos & Cambodia.  Dennis piloted and commercialized many new products across various countries in Asia including Visa Debit, Visa Commercial, Visa Infinite and 3DSecure.  He was also instrumental in opening up the IndoChina market to payment products for Visa.
Dennis holds a Doctor of Business Administration degree from the Singapore Management University. He earned his Master of Sience in Marketing and Consumer Insights from Nanyang Technological University and a Bachelor of Business Administration from the National University of Singapore.  He attended the Visa Executive Leadership Program at INSEAD.
His research interest is in cashless payments. His recent publications include:
* Ng, Dennis & Griffin, Paul (2018).The Wider Impact of a National Cryptocurrency. Global Policy Journal, June 2018 [peer reviewed]
* Themin Suwardy & Dennis Ng (2018). What are the challenges facing SMEs as they go cashless. Lianhe Zaobao, 18 January 2018, pp 35.
* Ng, Dennis & Griffin, Paul (2018).The Wider Impact of a National Cryptocurrency. Global Policy Journal, June 2018 [peer reviewed]
* Themin Suwardy & Dennis Ng (2018). What are the challenges facing SMEs as they go cashless. Lianhe Zaobao, 18 January 2018, pp 35.
* Ng, Dennis (2018). Data Collection to Expand Digital Marketing Insights. The Singapore Marketer, Apr-Jun 2018 Issue, Singapore Institute of Marketing
* Ng, Dennis (2017). Evolution of digital payments: Early learnings from Singapore's cashless payment drive. Journal of Payments Strategy & Systems, Volume 11 Number 4
Dennis holds a Bachelor of Business Administration degree from the National University of Singapore and a Masters in Marketing and Consumer Insights from the Nanyang Business School.  He has also attended the Leadership Programs at INSEAD.
---
AMY JIN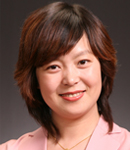 Based in Beijing, Amy has over 15 years experience in areas of media and public relations in China.  Amy specializes in media relationship, event and project management and has successfully run PR campaigns across China for several US MNCs in the Teleconferencing, Telecommunication, semiconductor and storage sector.
Amy started her career with a PR agency in China and subdequently went on to manage & head marketing & communication for China and Greater China for several NASDAQ-listed companies.    Her last few positions include Marketing Manager for Tellabs, Associate Marketing Director for Ernst & Young and Head of Marketing for Polycom.
Amy was also the recipient of several in-house communication awards including the APAC Spot Award, the Competitive Award, the Evolution Award, the Key Contributor Award  and the President Award.
Amy holds a Bachelor of Arts and is currently pursuing her Master in Business Administration.
---
MONA LIM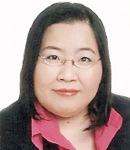 Based in Singapore, Mona is a strategic consultant who helps companies in their globalization plans. She has more than 15 years of experience locally and regionally, and has held high-level positions in both private and public sectors. Organisations she has served include International Enterprise Singapore (the government body responsible for the internationalization of Singapore-based companies), Department of Statistics and PriceWaterHouseCoopers. Mona has close to 10 years of experience working on China-related projects.
Her background as a policy researcher and statistician with the Singapore government has given her a solid foundation on strategy formulation, commercial policy issues and government relationship management. Mona has helped companies to succeed and avoid potential failure running into millions of dollars. Her clients range from multinationals with annual turnover in billions to small enterprises with annual turnover of less than ten millions.
Mona has extensively training and coaching experience and is a registered lecturer with the Singapore Council for Private Education (CPE).
Mona holds a Bachelor Degree of Social Sciences with 1st Class Honours in Economics from the National University of Singapore. She has a Masters in Economics with Singapore Management University.
---
MALER RATNAM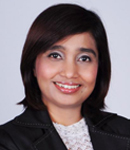 Based in Singapore, Maler has accumulated invaluable years of working experience in event management while in International Enterprise Singapore, National Computer Systems and British High Commission. Organisations such as the APEC and Singapore Cooperation Enterprise also benefited from her expertise in organising regional working group meetings.
She also conducts training regularly for the public sectors across Asia on public policies, Foreign Direct Investment (FDI), clusters planning, management decision making and respective soft skills.
Her key achievements include:

Organising the Free Trade Agreement Symposium in Singapore, 2007.
Coordinating and organising APEC related meetings and projects between 2000 and 2006.
Leading overseas roadshows and seminars in the United States, Vietnam and Indonesia on Singapore: Your Partner to Asia and Beyond.
Organising business conferences in Russia, Kazakhstan, Malaysia, Vietnam and Myanmar.
Leading a team for the organising of the export management seminar for International Enterprise Day in Singapore in 2007.
Launching the Free Trade Agreement Certificate Programme with Workforce Development Agency support in 2006.
Maler holds a BA from the National University of Singapore, LLB (1st Class Hons) from University of London and a MSc from the Loughborough University. In addition, she has also attained the Advanced Certificate in Training and Assessment (ACTA) from the Singapore Workforce Development Agency. Maler has also successfully conducted Train the Trainer session at the Tourism Management Institute of Singapore.
---
SERENE CHUA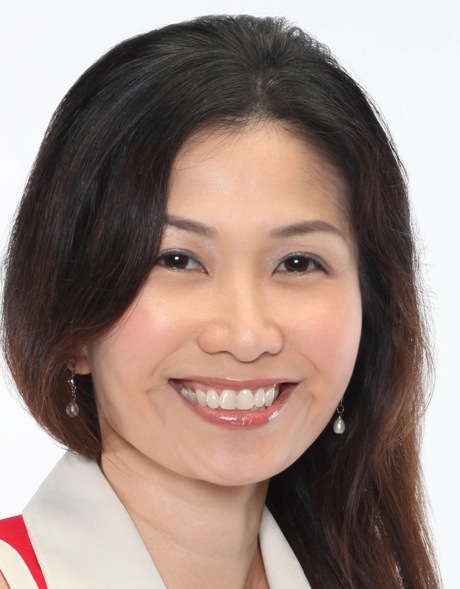 Based in Singapore, Serene has over 15 years of experience working with various government agencies in the areas of Research, Public Education, Training and Development, Policy Review and Formulation, Human Resource Management, Public Affairs and Communications.  She has held senior management positions in various departments within the Ministry of Defence (MINDEF)'s Policy and Management Groups. In her previous appointment as Head of Analysis, she has spearheaded key nation-wide research studies and inter-ministerial projects (with MCYS, MOE, MICA and MHA). She has also been involved in and advised on other collaborative efforts with private sector research organisations and think tanks from NUS, SMU, NTU, NIE and IPS.
Having also planned, developed, conducted and appraised different types of seminars, programmes and workshops for a wide range of audiences (from SAF commanders, teachers, students, civil service officers, PRs/New Citizens and employers to the general public), she is well-versed with training needs analysis, executive training and development, and professional feedback and evaluation processes including customer satisfaction surveys for organisational excellence and business growth.
Serene graduated from the National University of Singapore (NUS) with a Bachelor Degree majoring in Psychology/Sociology, and distinction in Philosophy. She also holds a Professional Diploma in Asia-Pacific Marketing from NUS and the Marketing Institute of Singapore, and was awarded special commendation for meritorious performance.
Serene has undergone extensive professional training and executive development (in such areas as PR and Communications, HR Management, Supervisory and Leadership Management), and posseses certifications awarded by the Institute of Public Relations of Singapore, Civil Service College, Singapore Institute of Management, Singapore Human Resource Institute, Nanyang Technological University and Singapore Media Academy.
---
C. Y. LEE
Based in Singapore, CY is an experienced consultant / trainer with vast experience in Business Development & Management.  He has worked extensively in the Infrastructure / Construction industry in Asia Pacific. He held various senior management position in operational & general management at a renowned European company.  He also has a proven track record of leading diverse teams with P&L responsibility and driving strategic, operational and integration initiatives in Asia during his 22 years career.
In the last 18 years, CY participated in two Foreign Direct Investment and Joint-Venture into the Philippines (1999) and China (2004) respectively where he was subsequently based for 2 1/2 years.  CY has set up offices in new markets for Korea (2004), Japan (2002) and China (2001).
He is a certified WDA Workplace Skills Qualifications (WDA-WSQ) trainer, developer and assessor (ACTA). He recently completed the Specialist Diploma in Adult Learning and Teaching (SDALT) organized by the Republic Polytechnic and endorsed by the Council of Private Education (CPE).
CY has an Honours degree in Business Management from the University of Bradford – UK and attains his Master of Business Administration (MBA) with the University of Western Australia – UWA. He completes both the Graduate Diploma in Marketing Management with Singapore Institute of Management (SIM) and also the Diploma in Marketing with the Chartered Institute of Marketing (CIM-UK).
---
CHARLES TEE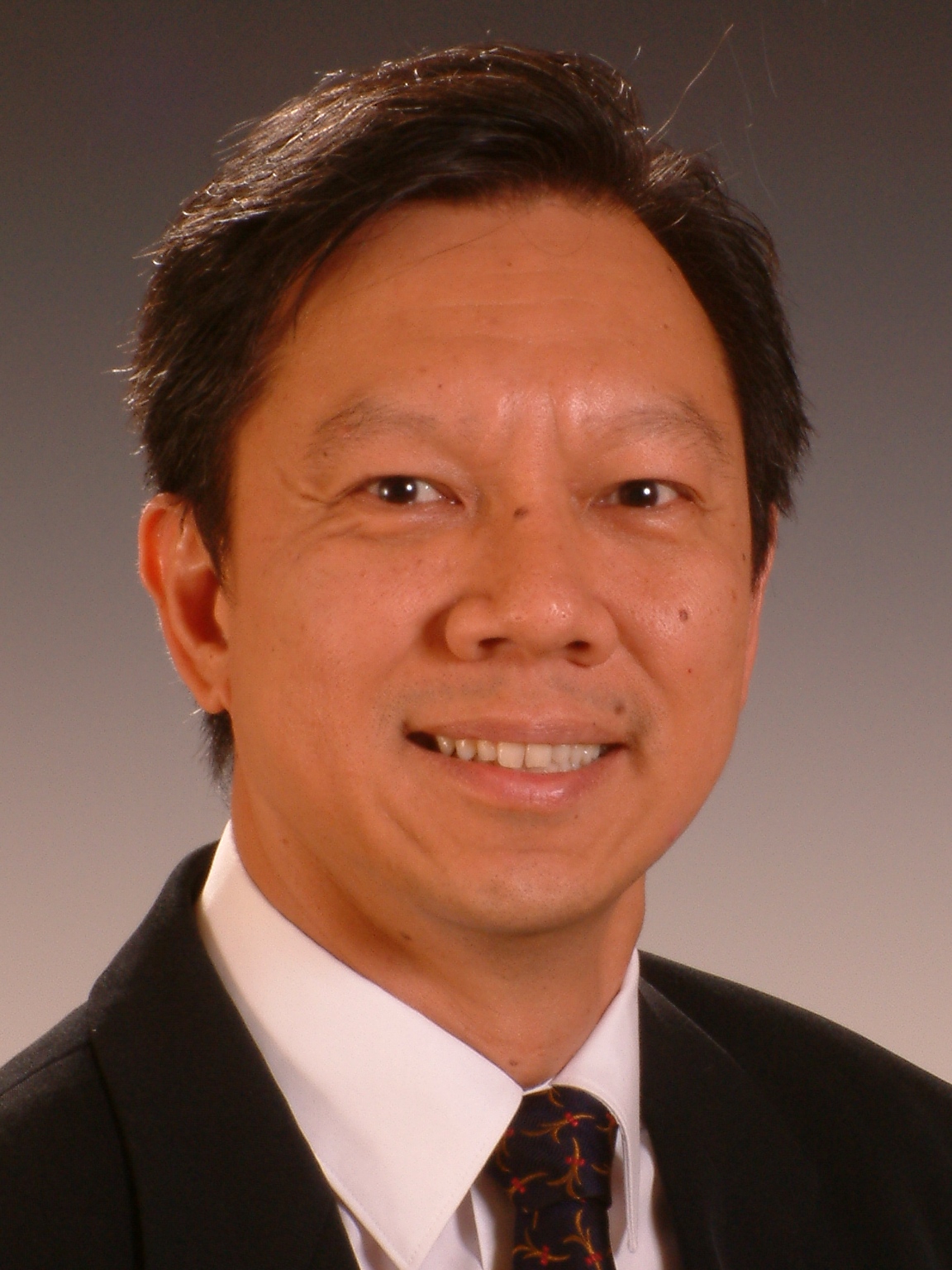 Based in Singapore, Charles Tee has over 30 years of success-proven experience in the hospitality, tourism, training & education and service industries in online travel, travel management, hotels & resorts, leisure and tourism, destination management.  For corporate training, he has covered sales, marketing, operations, corporate & strategic management for Singapore, Malaysia, Thailand, Indonesia, Vietnam, Hong Kong and Sri Lanka. Recent experience in hospitality include the pre-opening service training for the Apricot Hotel in Hanoi, Vietnam that is now rated as one of the top new hotels in the city.
Charles' work involves E-distribution and channel management, on-line travel distribution strategy, B2B & B2C e-commerce marketing and management, website marketing, development of hospitality & tourism marketing strategies and services, business development support and management, training, coaching and mentoring of senior management and executives.
He served at the international travel and hospitality industry as a consultant and trainer having held senior management positions with companies such as Millennium & Copthorne International, Zuji, Sol Melia Hotels & Resorts, Rosenbluth International Travel and the Shangri-La.
His last position was Chief Operating Officer Asia for Wotif.com,  a global specialist in last-minute accommodation where he was responsible for the Group's strategic development, growth and operations in Asia. He spearheaded a team handling product development, business generation and customer services.  Within a period of 12 months, he took the company from S$ 2 million to S$ 8.5 million in sales revenue growth.
A graduate of Macquarie University in Sydney where he received a Master of Arts in Marketing Management, Charles also holds a Diploma in Marketing from the Chartered Institute of Marketing (UK).  He is currently completing his Doctor in Education with the Institution of Education, University College London. He is qualified as a trainer for the Workplace Service Qualification (WSQ) programmes having received ACTA accreditation from the Workplace Development Agency (WDA).
---
DEBORAH TAN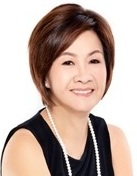 Based in Singapore, Deborah Tan has been a professional Human Resource  practitioner for over 25 years.  Since 2009, she also been developing HR-related content, conducting corporate training & providing consultancy services to the clients.   Deborah is a certified D.I.S.C. Behavioural Consultant, trained in using the personality psychometric tool.  She is also able to provide Training Needs Analysis, the Leadership Challenge and the Erikson Executive Coaching program.  Clients include Allen & Gledhill, SIA & PSA.
Prior to this, Deborah was the principal Consultant at the NTUC Learning Hub.  Spanning her over 26 years HR & Training career, she has held Training & HR Managerial roles at Asia Pacific Brewery, Millennium & Copthorne Limited, Travelnet, Tourism Management Institute, Thomas Cook & SANYO DENSO.  Deborah also spent 6 years in Shanghai, China, giving her greater exposure to the Chinese culture.
Deborah holds a Master in Human Resource Management from Murdoch University & a Post-graduate Diploma in Training & Development from the Singapore Institute of Management & Institute of Training & Development (UK).  She is also ACTA (Advanced Certificate in Training & Assessment) certified. She is also a member of the Institute of Administration Management.
---